Asheville
Services Offered:
In-Store Shopping
Curbside Pick Up
Private Shopping by Appointment (mornings)
ABOUT US
We're located at 10 College St. in downtown Asheville, right next to Tupelo Honey restaurant and across from Pritchard Park.
The Asheville store was founded in 1992 by an all volunteer group, and continues to be supported by a devoted group of volunteers, customers, and current and former staff members. We are thankful for our community's support of our mission.
We carry Fair Trade clothing in addition to merchandise from Ten Thousand Villages.
VOLUNTEER
We accept volunteer applications for positions working as sales associates, unpacking shipments, and special events. Please contact the store for more information. We do not train volunteers to work as sales associates during the October-December busy season, but would be glad to welcome you the rest of the year. If you want to unpack shipments, you are welcome to apply at any time. We look forward to welcoming you to our village!
Store Infomation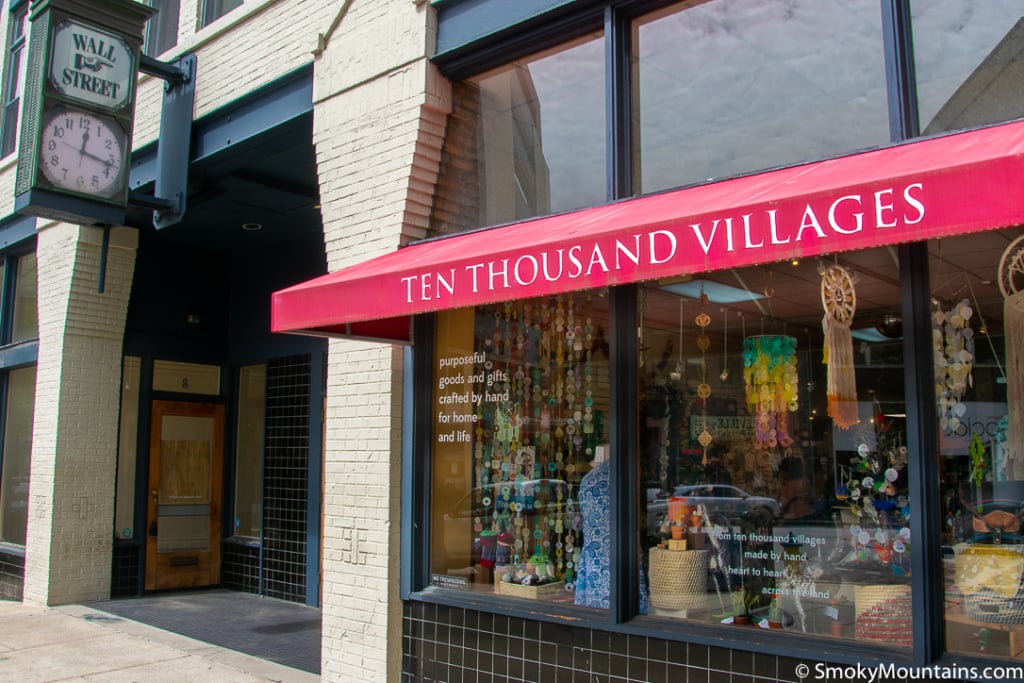 Store Operation Hours
| | |
| --- | --- |
| Monday | 10:00 AM - 06:00 PM |
| Tuesday | 10:00 AM - 06:00 PM |
| Wednesday | 10:00 AM - 06:00 PM |
| Thursday | 10:00 AM - 06:00 PM |
| Friday | 10:00 AM - 08:00 PM |
| Saturday | 10:00 AM - 08:00 PM |
| Sunday | 10:00 AM - 04:00 PM |