Click 'Shop Now' for your online purchase to benefit this local store.
SERVICES OFFERED:
In-Store Shopping
Benefit Days-community shopping to benefit local organizations
ABOUT US
Ten Thousand Villages is a non profit fair trade store that puts people and planet first. We are committed to ethical practices in ensuring a fair living wage in safe working conditions, caring for the Earth, investing in partnerships that empower women and their communities and celebrating craft and culture. We are a global maker to market movement and with 20,000 artisans we are igniting social change and breaking the cycle of generational poverty in over 30 developing countries. Every handmade purchase from us impacts the lives of the artisans and their communities.
Our Austin Store- Ten Thousand Villages is the Original fair trade leader that opened in 2004 to share fair trade education with the community and provide a shopping experience with ethically sourced handcrafted global products from recycled and sustainable materials. We are also Austin's only fair trade singing bowl retailer. Soothe the Soul, shop with Intention and share the Joy. 
Donate to support this non-profit, fair trade store HERE
VOLUNTEER OPPORTUNITIES

Do you want to make a difference by promoting social justice through fair trade? Austin- Ten Thousand Villages is looking for dedicated volunteers who are passionate about supporting the mission, the artisan and their global community. No other qualifications are necessary. Join a community of other like-minded volunteers to help bring Fair Trade to Central Texas.

Contact our store's Volunteer Coordinator or at (512) 440-0440 to learn how you can get involved.
/div>
Store Infomation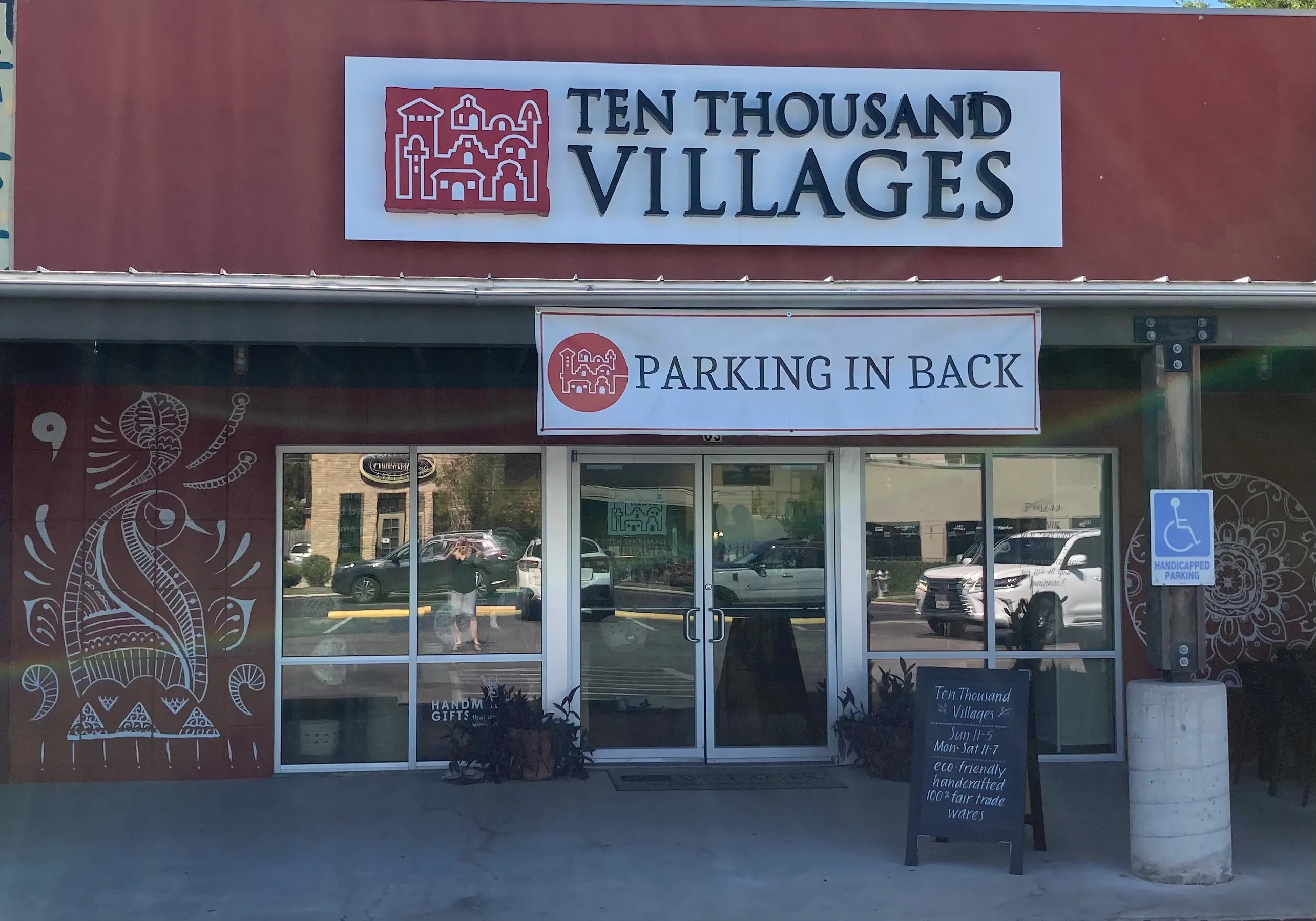 Store Operation Hours
| | |
| --- | --- |
| Monday | 11:00 AM - 07:00 PM |
| Tuesday | 11:00 AM - 07:00 PM |
| Wednesday | 11:00 AM - 07:00 PM |
| Thursday | 11:00 AM - 07:00 PM |
| Friday | 11:00 AM - 07:00 PM |
| Saturday | 11:00 AM - 07:00 PM |
| Sunday | 11:00 AM - 05:00 PM |