Evanston
ABOUT US
Celebrating 25 Years in Evanston!

The story of Ten Thousand Villages Evanston began in May 1997 with 1400 square feet and two managers. As our fair trade supporters grew, we doubled our retail space in 2002. After 23 years on Main street, we moved into a larger space on Chicago Avenue in 2019. We've continued to grow by building our own e-commerce site and opening a satellite location at The Painted Tree Marketplace in Naperville, IL. Our community's support and purchases have translated into vital fair income for hundreds of disadvantaged artisans around the world!
Explore our world of fabulous fair trade treasures. New items arrive most weeks! In addition to unique home decor, jewelry and personal accessories, we carry expanded fair trade lines of fair trade apparel, musical instruments, greeting cards, soaps, coffee, chocolate, baking mixes and much more.
Our knowledgeable volunteers will gladly help you choose a perfect gift for everyone on your list - and a treat for yourself. You will enjoy a unique shopping experience which in turn will help an artisan family earn a living. What a happy combination!
Stay connected by following us on Facebook or Instagram. To learn more about local fair trade, go to www.chicagofairtrade.org
VOLUNTEER
Join our Volunteer Team!
We welcome you to join our village of volunteers. As a nonprofit store, volunteers are crucial to our success in offering excellent customer service and in creating economic opportunities for artisans worldwide.
Volunteering with our Evanston shop:
• In-store shifts are typically 4 hours, but can be flexible
• Always supported by store staff, orientation & training provided
• Earn a generous discount on your fair trade purchases
Qualifications:
• Dependable, attentive, and able to interact easily with people
• Computer and internet capable
• Minimum age 16
Interested in Lending a Hand?
Ready to jump in? Click here and fill out our short application. We'll be in touch soon!
A few more questions for us? Contact Hannah at evanston@tenthousandvillages.com for more information.
Current volunteers: Click here to log on to the VicNet self scheduling tool.
Store Infomation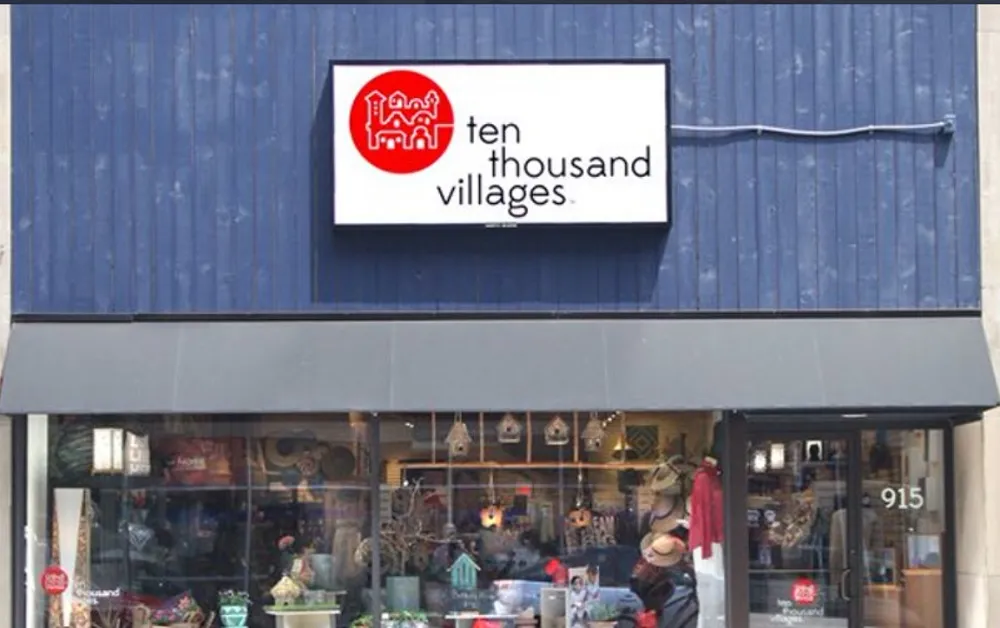 Store Operation Hours
| | |
| --- | --- |
| Monday | 11:00 AM - 06:00 PM |
| Tuesday | 11:00 AM - 06:00 PM |
| Wednesday | 11:00 AM - 06:00 PM |
| Thursday | 11:00 AM - 06:00 PM |
| Friday | 11:00 AM - 06:00 PM |
| Saturday | 10:00 AM - 06:00 PM |
| Sunday | 12:00 PM - 06:00 PM |