ABOUT US
Ten Thousand Villages in Hagerstown, MD, is a fair trade retailer of artisan-crafted home decor, personal accessories and gift items from across the globe. Featuring products from more than 120 artisan groups in some 30 countries, we are part of a network of over 390 retail outlets throughout the United States selling Ten Thousand Villages products.
As one of the world's oldest and largest fair trade organizations, Ten Thousand Villages has spent more than 70 years cultivating trading relationships in which artisans receive a fair price for their work and consumers have access to distinctive handcrafted items. We seek to establish long-term buying relationships in places where skilled artisans are under- or unemployed, and in which they lack other opportunities for income. A founding member of the World Fair Trade Organization (WFTO), Ten Thousand Villages sees fair trade as an alternative approach to conventional international trade.
The store in Hagerstown opened in 1978 as World Treasures Self Help Crafts and Thrift Shop downtown on West Franklin Street. In 1995, Self Help expanded and moved to a separate location on Pennsylvania Avenue. The name changed to Ten Thousand Villages in 2001; and in 2004, the store moved to its current location further north on Pennsylvania Avenue, just north of the Maugans Avenue intersection. World Treasures Thrift Shop is located at 301 West Franklin Street; proceeds from the Thrift Shop benefit the Mennonite Central Committee, a relief organization that works around the globe.
Educational presentations are available for your church, school, or civic group. Call for more information at 301.797.3020.
VOLUNTEER
We welcome you to join our village of volunteers! As a nonprofit store, volunteers are crucial to our success. Apply now to join our fun-filled volunteer positions—greeting and interacting with customers, unpacking and checking orders, assisting with displays and operating the cash register. We welcome volunteers any time of the year.
Let us know you're interested by filling out an application at our store. You can also contact our store for more information.
Store Infomation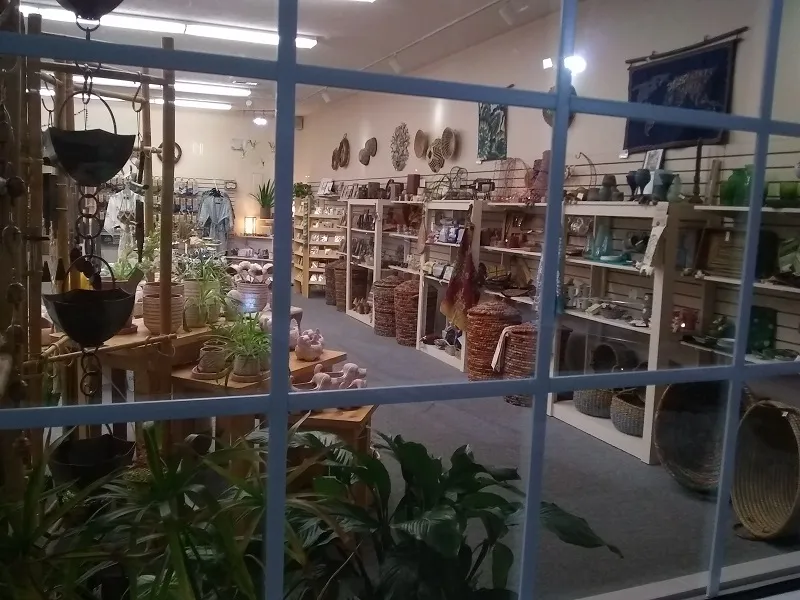 Store Operation Hours
| | |
| --- | --- |
| Monday | 10:00 AM - 05:00 PM |
| Tuesday | 10:00 AM - 05:00 PM |
| Wednesday | 10:00 AM - 05:00 PM |
| Thursday | 10:00 AM - 05:00 PM |
| Friday | 10:00 AM - 05:00 PM |
| Saturday | 10:00 AM - 04:00 PM |
| Sunday | Close |