Iowa City
ABOUT US
We've been open on the Ped Mall since 2016 and couldn't be more proud to be a part of this amazing city!
Ten Thousand Villages is a non-profit, global maker-to-market movement where you go to find items that are handcrafted, ethically sourced, fair trade, eco-friendly, innovative, impactful, perfect in its imperfections, not factory made, people and planet lovin', global community thriving, creativity sparking, makes me wanna dream big dreams and read small words and know I did something empowering for myself and others today, irresistible, and gift worthy.
VOLUNTEER OPPORTUNITIES
If you are interested in volunteering, please contact iowacity@tenthousandvillages.com for more information.
FUNDRAISING FOR YOUR ORGANIZATION
Do you belong to a church, organization or community group that loves fair trade and is also looking for unique ways to fundraise? Contact us about our fundraising opportunities through Offsite Sales and in store Community Shopping Events!
Store Infomation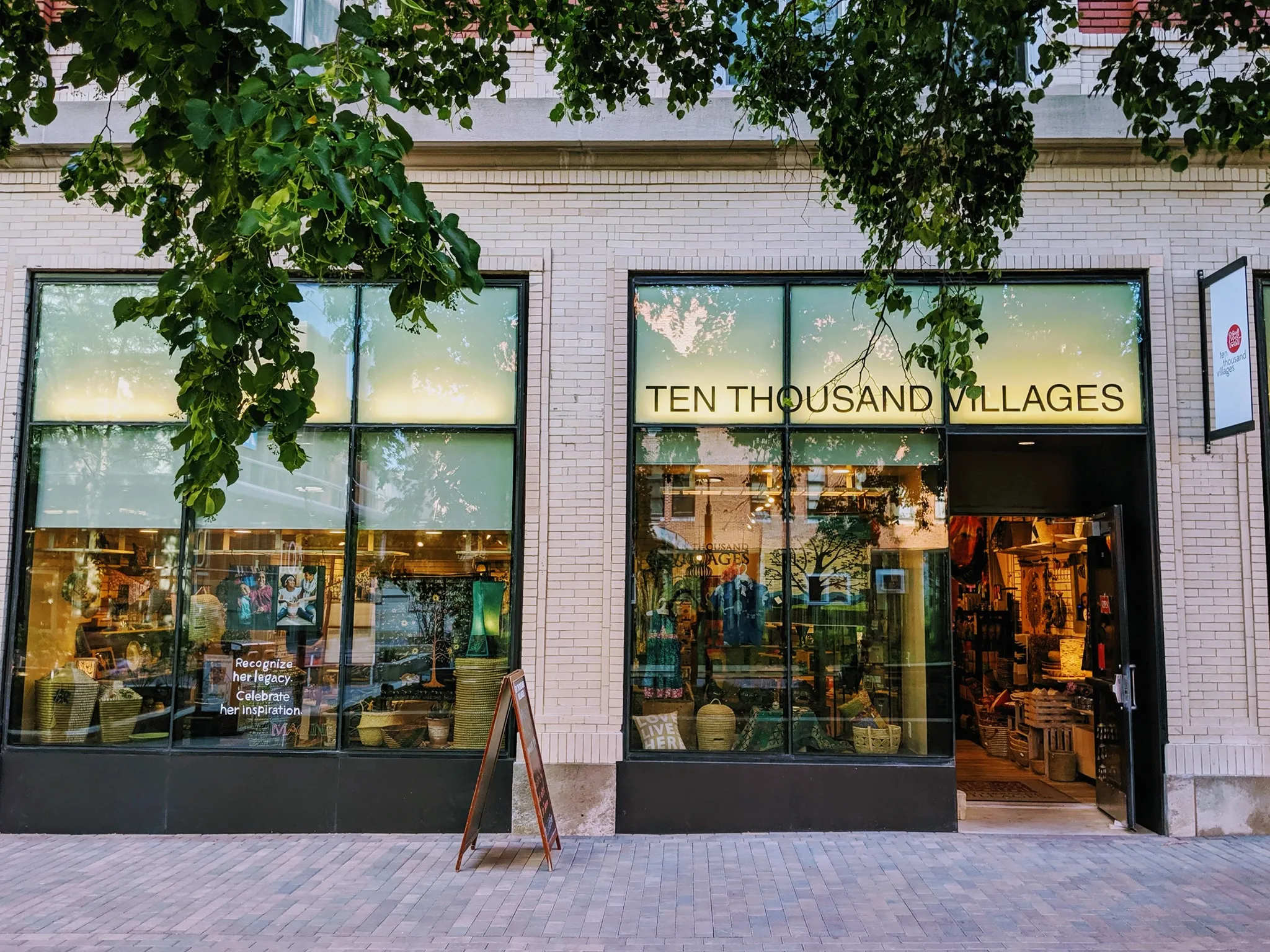 Store Operation Hours
| | |
| --- | --- |
| Monday | 10:00 AM - 06:00 PM |
| Tuesday | 10:00 AM - 06:00 PM |
| Wednesday | 10:00 AM - 06:00 PM |
| Thursday | 10:00 AM - 06:00 PM |
| Friday | 10:00 AM - 06:00 PM |
| Saturday | 10:00 AM - 06:00 PM |
| Sunday | 10:00 AM - 03:00 PM |