ABOUT US
WHEN DID TEN THOUSAND VILLAGES IN NASHVILLE OPEN?
A group of volunteers donated their time and raised money to open Ten Thousand Villages in Nashville in 2001.
HOW IS TEN THOUSAND VILLAGES IN NASHVILLE RATED AS A NON-PROFIT?
Very well! Please see our details and ratings at Giving Matters
HOW CAN I HELP?
Buy fair-trade! In addition, we welcome donations and volunteers (link below)! Also, we are looking for a couple of new board members with non-profit or leadership experience who have an interest in improving lives through fair-trade! See our contact information at far left to request more details.
WHAT DOES THE NAME TEN THOUSAND VILLAGES MEAN?
Our name was inspired by Mahatma Gandhi's famous quote, "India is not to be found in its few cities but in the 700,000 villages. We have hardly ever paused to inquire if these folks get sufficient to eat and clothe themselves with."
Ten Thousand Villages believes that each community in the world represents a unique, distinctive group of people. Multiply that idea by ten thousand and it represents the large, diverse community that comprises Ten Thousand Villages.
WHERE CAN I FIND MORE INFORMATION ON FAIR TRADE?
http://www.tenthousandvillages.com/about-fair-trade/
Donate to support this non-profit, fair trade store HERE.
Store Infomation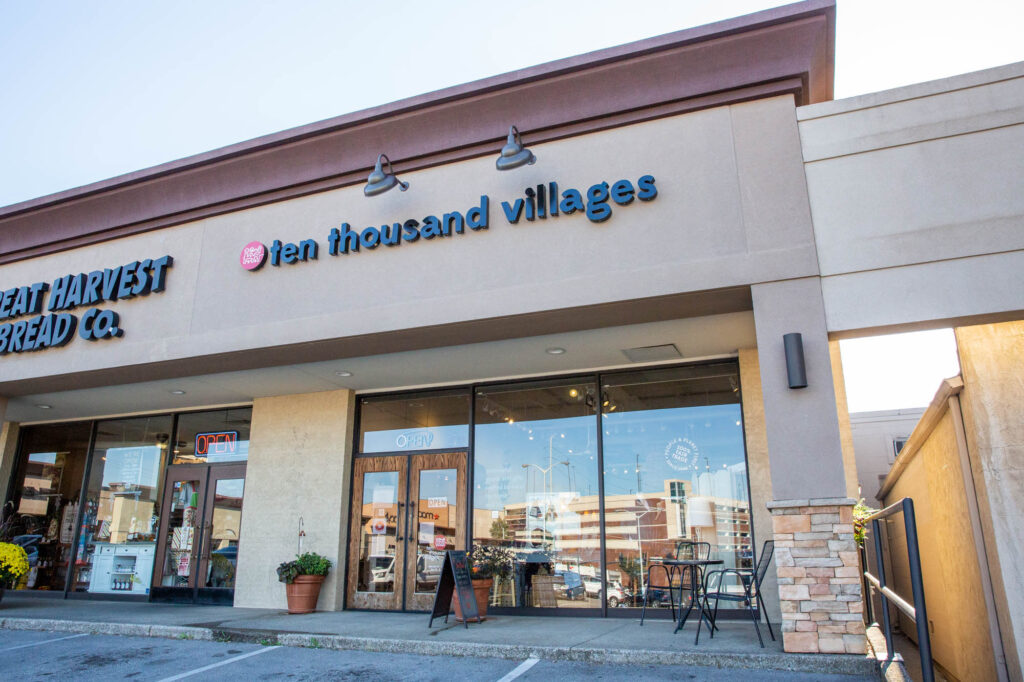 Store Operation Hours
| | |
| --- | --- |
| Monday | Close |
| Tuesday | 10:00 AM - 05:00 PM |
| Wednesday | 10:00 AM - 05:00 PM |
| Thursday | 10:00 AM - 05:00 PM |
| Friday | 10:00 AM - 05:00 PM |
| Saturday | 10:00 AM - 05:00 PM |
| Sunday | Close |